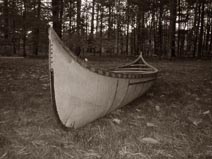 This is a bulletin board for new and used birch bark canoes being sold on consignment or any used item which you would like to sell through the site.
All items are sold on a consignment basis. If you have something you would like to sell then send us an e-mail and we will send you back the terms and instructions. 'center'>
BIRCHBARK CANOES
Click on any image to view full size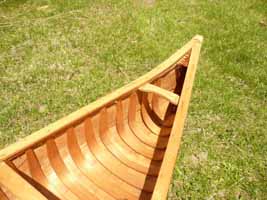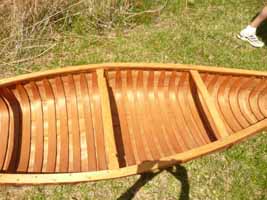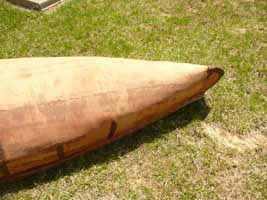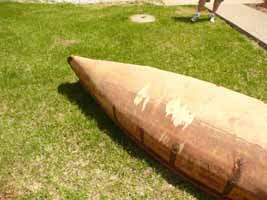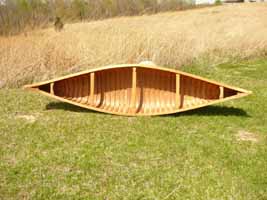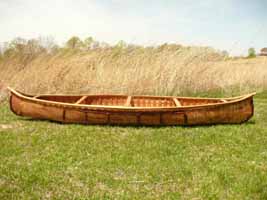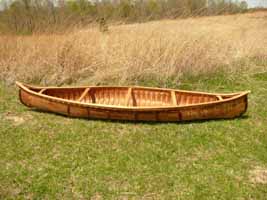 14' Algonquin - Algonquin Wabanaki Chiman. Presumed built by Stanley Sarazin, Algonquin in the early 1990s. Stored inside with care. As good as new. The photos speak for themselves. Asking $4995. Located in Michigan, we will assist with setting up shipping.
---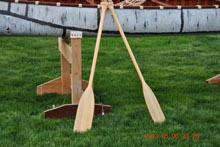 14' Old Town Cedar Replica Canoe - The Canoe is an Old Town cedar strip voyager. Its 17 feet,4 inches and is completely refinished. As you see its painted with the birch bark faux finish. Canoe chair and paddles are included. Canoe is located in Illinois near Chicago. $2300
---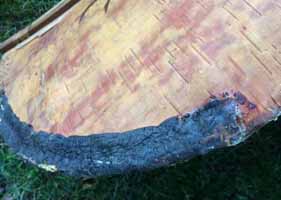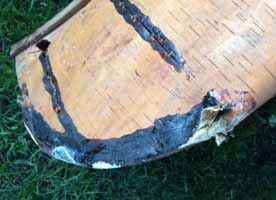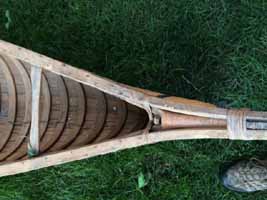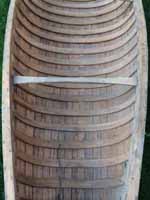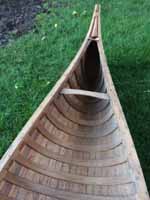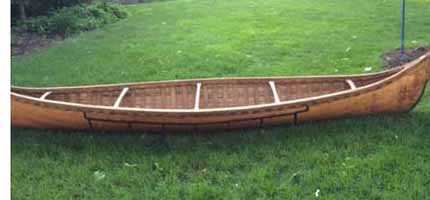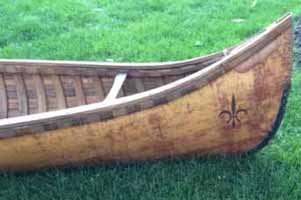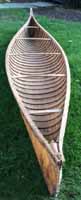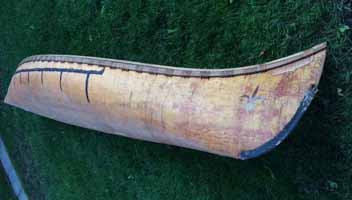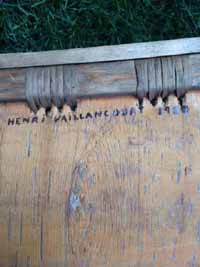 14' Henri Vaillancourt Maliceet Birchbark canoe - Built in 1980 this canoe has been well kept and its only real issue is on one stem - at the base. The rest is minor cosmetic such as the pitch - where you see white cloth in the pitch. Some builders dip canvas into hot pitch and lay the strip over the seam. If the pitch is chipped off the underlying canvas is exposed. It's not a difficult fix. Asking $7950.
509-327-7902 voice and fax john@barkcanoe.com e-mail
Home Canoes Classes Materials Accessories Tips News and New Stuff Links